FREE DOWNLOAD
The Red Cross Guide to Choosing the Right Mental Health Training
Take the first step to building a more supportive culture in your organisation with The Red Cross Guide to Choosing the Right Mental Health Training. Learn which mental health training course is best for your employees, and begin your journey to facilitating positive, long term change in your business.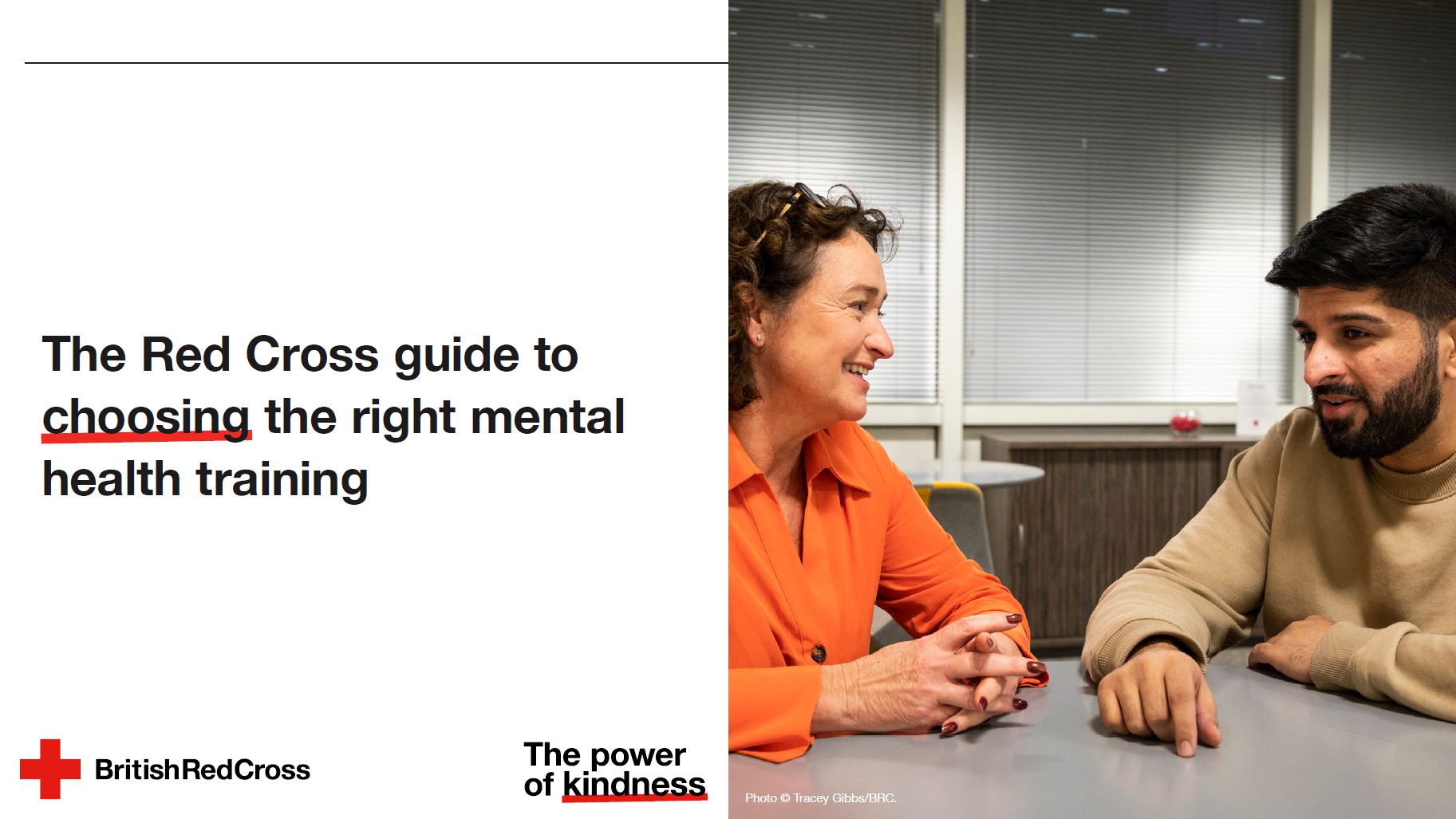 What will I learn in this guide?
You'll gain insight into how exactly mental health training works, and what courses Red Cross Training are offering to help you achieve a more pragmatic, supported and engaged workforce. But that's not all. You'll also learn:
What the core standards for mental health in the workplace are, and how training supports these
How to figure out the type of mental health training you need
What training methods are available, and which is best
Traits to look for in a mental health training provider
Actionable steps to holistically support mental wellbeing across your business
The British Red Cross approach to mental health training
To download your copy simply fill in the following details.